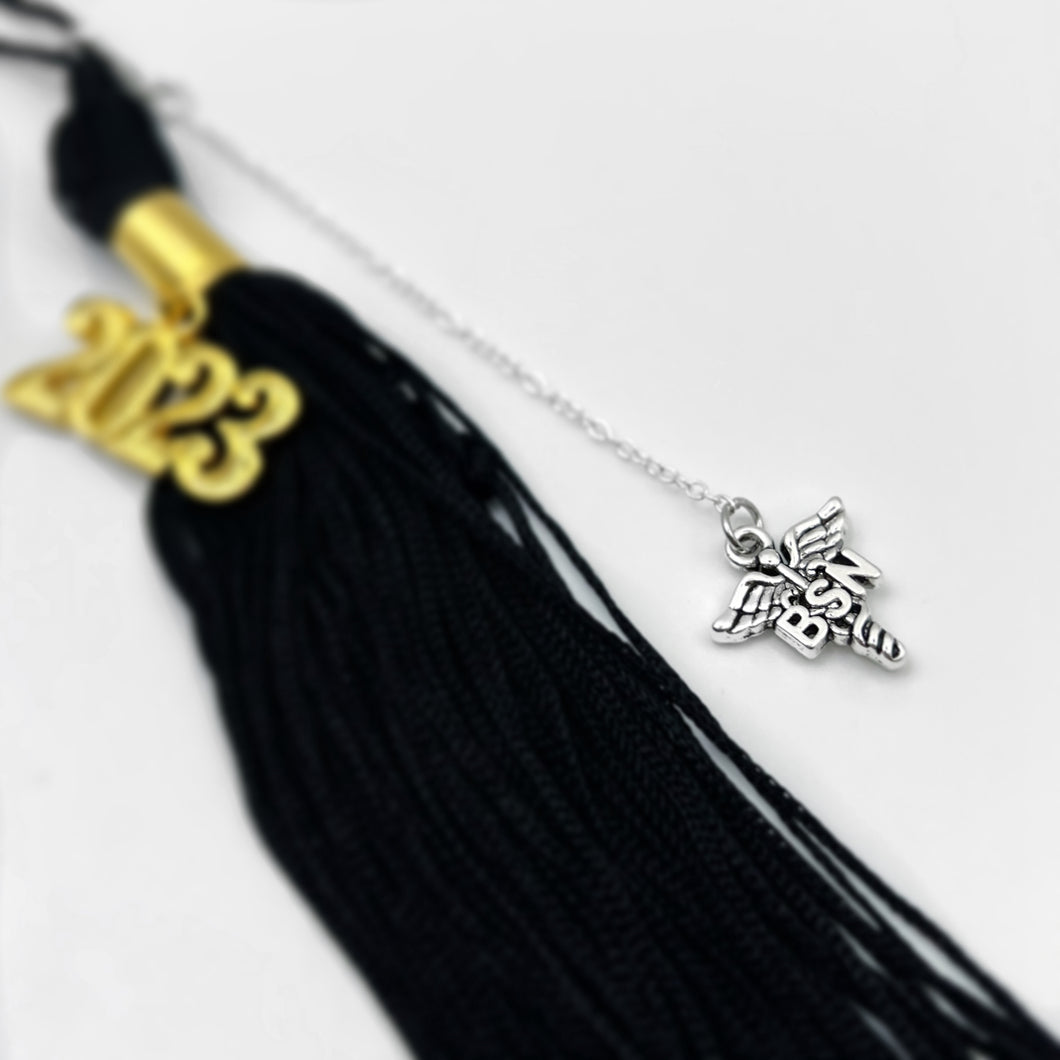 Silver BSN Nursing Graduation Cap Tassel/Car Charm
This tassel charm comes with a 3-inch chain, complete with a convenient hook at the end. Attaching it to your graduation cap tassel is quick and easy; instructions included. 
Please note that the graduation cap and tassel are NOT included. This listing is exclusively for the Silver BSN Graduation Cap Tassel Charm, allowing you to customize your cap with your personal touch.
As an added bonus, included is a 3-inch chain extender. This extender gives you the option to transform your charm into a car accessory. Hang it from your rear-view mirror and carry the essence of your achievement wherever you go.