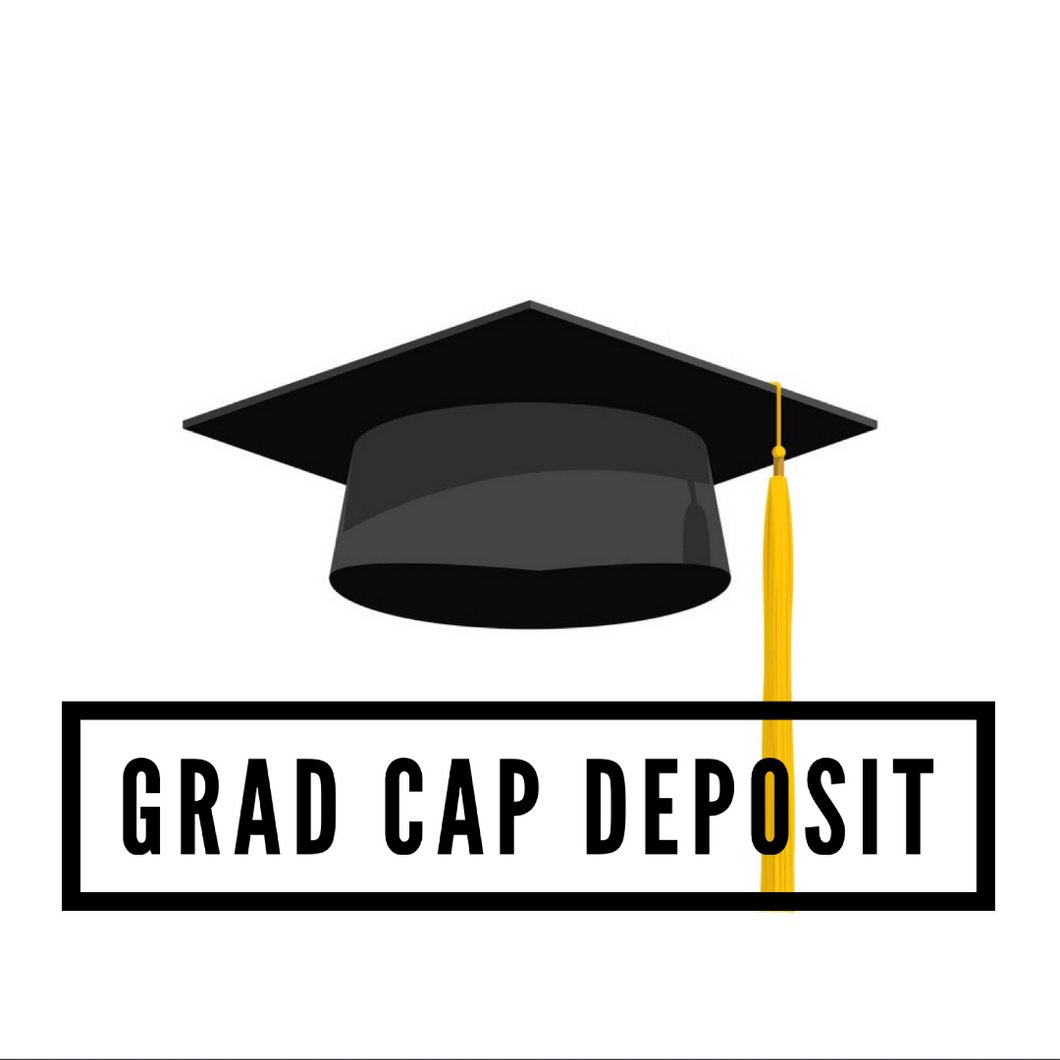 2025 GRADUATION CAP DEPOSIT
Regular price $10.00 Sale
Kim's Custom Caps
Marked as "sold out" until deposits become available at the time/date listed on your informational email.
By purchasing this listing and paying the $10 non-refundable deposit, you are securing a spot for a hand-painted, custom graduation cap design. Please select the WEEK you need your graduation cap by. To clarify, you will *receive* your cap during the dates you select.  There are only 7 spots available per week and once they are sold out, there will not be any more openings for that week. I HIGHLY recommend selecting a date earlier than your deadline (ceremony, photo shoot, travel arrangements, etc) so you can make sure you have your cap beforehand. If you do not live in the United States, please reserve a date 3-5 weeks before any deadlines you may have to give time for international shipping/customs. 
Please place your order with the full name as stated in your grad cap application so I am able to recognize who secured a spot and payed their deposit. If someone else placing the order for you, please have them leave your name in the notes section at checkout. 
This deposit is NON-REFUNDABLE. If you choose to cancel your order later on, the $10 may be applied toward the purchase of a graduation cap topper on my website. 


Once your order is confirmed, there is nothing else you need to do. I will contact you a few weeks prior to the date you reserved a spot for to get started on your cap. Congrats grad! I'm excited to work with you!