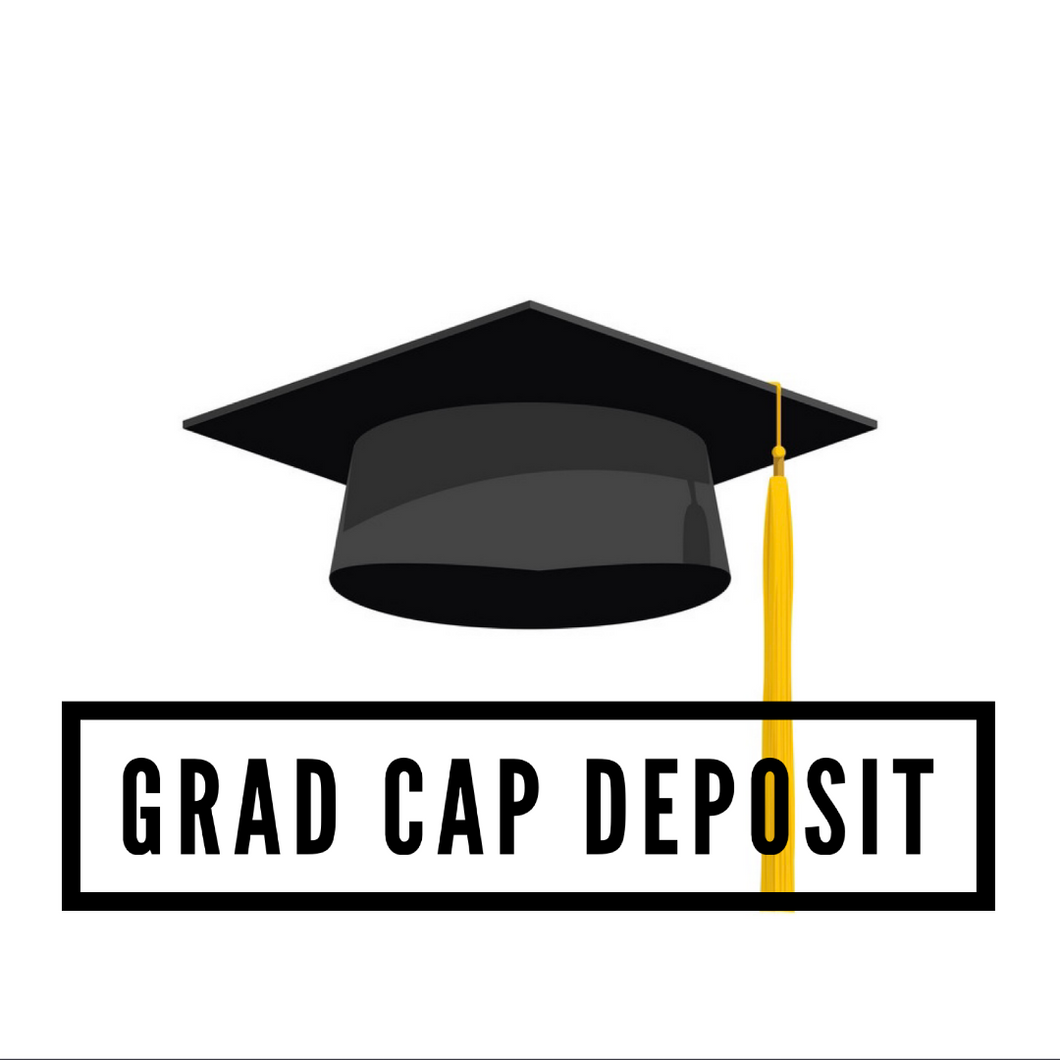 2021 GRADUATION CAP DEPOSIT
Regular price $10.00 Sale
Kim's Custom Caps
By purchasing this listing and paying the $10 non-refundable deposit, you are securing a spot for a hand-painted, custom graduation cap design. Please select the WEEK you need your graduation cap by. To clarify, you will *recieve* your cap during the dates you select.  There are only a limited amount of spots available per week and once they are sold out, there will not be any more openings for that week. Feel free to choose an earlier date to receive your cap early but you cannot choose a later date and try to move up your date. Something else to consider when choosing your date is when you'd like to take graduation photos :) 
Please place your order with your full name and under the email you originally emailed me your grad cap application from, so I am able to recognize who secured a spot and payed their deposit. 
This deposit is NON-REFUNDABLE. If you choose to cancel your order later on, the $10 fee will cover the spot that could've been filled by another graduate. 


Once your order is confirmed, there is nothing else you need to do. I will contact you a few weeks prior to the date you reserved a spot for to get started on your cap. Congrats grad! I'm excited to work with you! 
If the date you would like to reserve is sold out, I do offer the option of squeezing in your order for an additional fee. Search "Booked Fee" in the search bar for additional information.